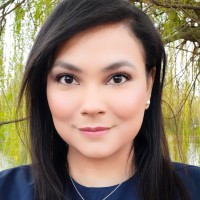 Biographical Statement
Batya Taveira started her internship at UNU-CRIS on 1 April 2021. Batya holds a BA in Political Science and Philosophy from Concordia University (Montréal, Canada). She is currently pursuing a Master's degree in European and International Governance at the Vrije Universiteit Brussel.
Batya was an intern at the British Columbia Civil Liberties Association's Communications  Department, where she was responsible for making legal and constitutional rights information accessible to the public using social media as well as traditional community outreach methods, and fundraising for the organisation. At the BCCLA, Batya greatly expanded her knowledge of and interest in policy-making. 
During her three months' internship at UNU-CRIS, she will provide research assistance to Ana Amaya and Philippe De Lombaerde on regional health cooperation and regional responses to the  COVID-19 pandemic.