Continuity and Social Support: A Longitudinal Study of Unaccompanied Refugee Minors' Care Networks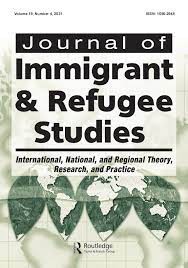 Appearing in:
Journal of Immigrant and Refugee Studies
DOI:
doi.org/10.1080/15562948.2021.1930322
Abstract:
Extending existing frameworks, this article examines continuities and disruptions in unaccompanied refugee minors' social support networks, their mental health impact, and what these changes mean to the young people. Interviews with 35 URMs along their trajectories in Belgium and other European countries, at three measurement moments and over a period of two years, showed that family, peers and volunteers remained central sources of social support. Contributions of formal support depended on the URMs' status. We discuss the dynamicity of social support networks with regard to URMs' agency and acculturation, as well as implications for practice, policy and research.
Keywords:
unaccompanied refugee minors, social support, mental health, trauma, acculturation, cultural maintenance, social networks and integration